Group Homes in North Carolina
Troubled Teen Search is a comprehensive directory site of Group Homes and Treatment Facilities in North Carolina, helping parents find the optimal program for their teen. Many parents from North Carolina with struggling teens consider getting help from a group home, but it is important that you fully understand all of the therapeutic options you have available before you make a decision. At Troubled Teen Search (TTS), our Family Advocates are prepared to coach you through your options, providing you with hope and solutions to your child's psychological and behavioral problems.
Mental Health Group Homes
Although the best group home for your child may be located outside of your home state of North Carolina, these programs accept enrollments from all over the country.
The best group homes provide professional staff who are trained to support the physical, behavioral, emotional, mental health, and therapeutic needs of troubled teens. More importantly, the professional staff ensures the health, safety, and welfare of each child under their care. In the top programs, the professional staff also see to the educational and recreational needs of the children. However, it is critical for parents to realize that many group homes don't offer this high standard of care. With this in mind, when a teenager is dealing with issues like substance abuse it is often a better option to seek out a drug rehab or residential treatment center. The assistance offered by these types of programs has consistently proven itself effective in changing the lives of troubled teens from North Carolina.
Group Homes for Troubled Youth
One of the most important things a troubled teen can take away from their time in a treatment program is the ability to be responsible and live independently. To accomplish this, a program needs to provide resources that build occupational skills, help with job training, and offer a variety of other forms of assistance. Unfortunately, this is not always present in a group home. This makes it necessary for any parent from North Carolina, to consider other treatment options for their son or daughter.
Some of the problems that parents will most often turn to group homes for help with include substance abuse, eating disorders, and emotional health issues. All of these problems can be very complicated, and professional help is the right way to deal with this situation. If you are currently dealing with one or more of these issues in your teen, don't give up hope. The right program can guide your teen through these issues and help them emerge the happy and successful person they deserve to be.
Independent Group Home Living
If your teen has been experiencing serious issues, then Troubled Teen Search has the resources to help. Our goal is to see the family restored.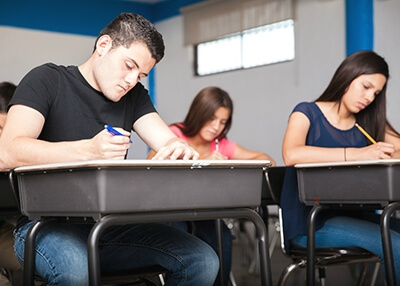 We have worked with thousands of parents and teens, and we want to use our expertise to help your family. Our Family Advocates have decades of experience helping parents of troubled teens to find the right therapeutic support for their needs. If you decide that a group home isn't the right choice for your son or daughter, we can help you consider other options like therapeutic boarding schools, boot camps, or wilderness therapy programs. Perhaps your child's needs will be best served by a residential treatment center or a local drug rehab program.
National Resources for Parents and Teens:
National Council for Behavioral Health: Children's Mental Health - This council consists of several different entities overseen by Children's Mental Health, which works to address mental health issues affecting children, individuals, and families. The Child Mind Institute compiled a report on the state of children's mental health in the US, and the Speak Up for Kids campaign is designed to address the needs of the 17 million children who have a diagnosable mental health issue. Less than 35 percent of these children are receiving treatment, so one of the goals is to improve that percentage considerably.
For local resources,
choose a city page in North Carolina: