North Carolina Boot Camps
Troubled Teen Search is a comprehensive directory site of therapeutic treatment facilities helping parents find the optimal program for their struggling teen. Many teens that are troubled are actually in need of professional help. Their parents are experiencing difficulties in dealing with their issues and don't quite know where to turn. Having a reputable trusted place to turn to for treatment is crucial for both teens and their parents. Boot camps for troubled teens have been proven to be quite ineffective in attaining recovery, and many are being shut down.
Although the best treatment for teens may be located outside the state of North Carolina, these facilities do accept adolescents from all over the country. The problem is that trying to navigate the numerous online websites and negative reviews when you Google teenage boot camps can just add to the frustration and futility that parents of troubled teens are feeling. That's where Troubled Teen Search comes in by providing a schools directory, services, programs, informative articles, and placement specialists for finding the best treatment facility for helping parents to help their at-risk teens.


It's important during these troubled times not to lose hope, especially when alternatives to teen boot camps, like treatment centers and wilderness therapy programs, can help and finding the right one is easy with Troubled Teen Search. By modifying teens' problem behavior, treatment facilities have been highly successful in reducing recidivism.
Boot Camps For Kids
When problems between parents and troubled teens become impossible to deal with, and the issues seem insurmountable, parents often turn to boot camps for troubled teens. Those problems that the programs at boot camps for kids are supposed to address could include treatment for substance abuse and addiction, therapy for some psychological problems, and other behavior modification programs. Treatment that is aimed at alleviating those ongoing issues that can plague adolescents and their parents are best treated in a treatment facility that provides the therapeutic services that are not offered at a boot camp.

Finding the appropriate alternative to youth boot camps for the particular condition or combination of conditions suffered by teens can be difficult for parents. There are so many to choose from and navigating through all of them can increase the stress level already being experienced by beleaguered parents. Troubled Teen Search can help by offering teens and their parents a place to turn to for placement specialists, informative articles and a schools directory, as well as recommendations for services and programs to help at-risk teens with their recovery.

Many parents wonder if their teen is just going through a short phase of bad behavior, or if they see warning signs of a more serious problem. If all avenues of intervention have been exhausted, it could be time to consider residential treatment programs known as behavior modification facilities or wilderness therapy programs.
Here are a few disorders and red flags that could be signaling a need for this type of program: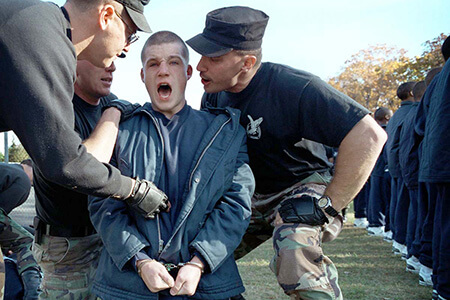 • Attention Deficit Disorders (ADHD) and (ADD)
• Bipolar Disorder
• Conduct Disorder
• Eating Disorders
• Oppositional Defiant Disorder (ODD)
• Personality Disorders
• Deliberate Self Harm (DSH)

Teen boot camps don't offer residential treatment programs like psychological counseling, confidence building, alcohol or drug treatment, but only offer discipline that can only be described as military-style. Alternative solutions and therapeutic programs provide greater benefits to troubled adolescents and are viable substitutes to boot camps for kids or having a teen hospitalized or incarcerated.
Boot Camps For Troubled Youth
The various teenage boot camps, youth boot camps, boot camps for troubled teens and boot camps for kids are all based upon the first weeks in the military that are referred to as "boot camp," and are used for describing a military approach to helping troubled teens. These programs put the emphasis on a rapid and fairly intense schedule aimed at fast recovery, but often fall short and are slowly but surely being shut down across the country.
When parents find that they are unable to deal with a teen son or daughter's issues like substance abuse, addiction to drugs or alcohol, depression and more, they are finding more and more that residential treatment facilities and wilderness therapy programs provide a classification of therapy that has helped large numbers of troubled teens through the years.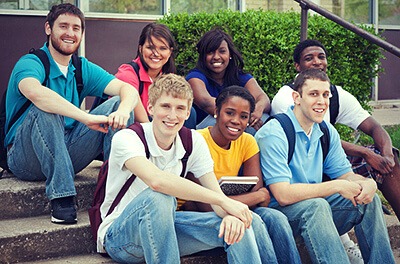 When parents call Troubled Teen Search, help is at hand for finding the best alternative to teen boot camps to suit a teen's particular need for treatment, like therapeutic boarding schools. Parents can acquire a wealth of knowledge when they call regarding available programs and services, as well as instructive articles and placement specialists to help with making an informed choice.
Troubled Teen Search can take the guesswork out of finding a treatment facility for a teen with problems. The problems of parents and teens can be exacerbated by an endless online search for the right program and not knowing which to choose. We can alleviate those concerns and point concerned families in the right direction. As with any other problem-solving issue in life, a little help from someone who understands the problems of troubled teens, and has the resources to assist in finding a solution, can go a long way toward bringing about a timely recovery.

At Troubled Teen Search, our consultants are available for helping parents of troubled teens with the search for the optimum program for treatment.
National Resources for Parents:
MentalHealth.gov - MentalHealth.gov affords one-stop access to U.S. government mental health issues and mental health illness information. MentalHealth.gov strives to instruct and guide: The general public, health and emergency preparedness professionals, policy makers, Government and business leaders, and school systems.
For local resources,
choose a city page in North Carolina: